Stonerise Construction has built a solid reputation as a developer and builder based out of Southwestern Ontario.
In the past 15 years, Stonerise Construction has built high-rise multi-residential properties in London, Barrie, Kitchener, Waterloo and Montréal along with the recent completion of Arrow Lofts – a condo conversion in Kitchener. Currently, The Barrel Yards in Uptown Waterloo is our latest upscale redevelopment project, which includes the Delta Waterloo, four luxury high-rise apartments and a parking garage. Stonerise Construction focuses on commercial, residential high-rise, mid-rise, and mixed-use buildings.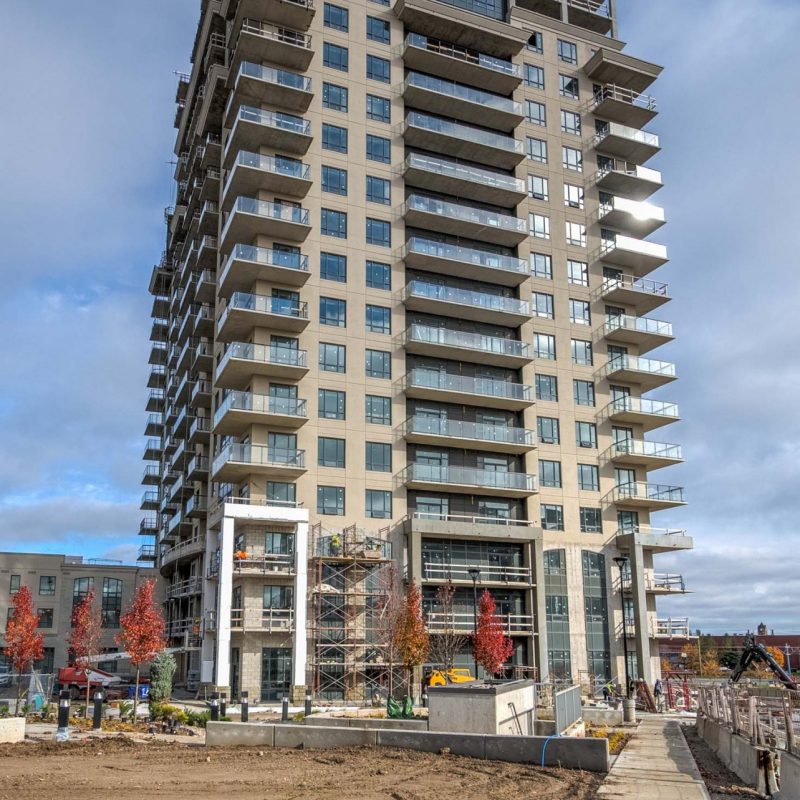 Stonerise Construction has the expertise to coordinate and manage construction projects from original concept to fully operational status. We help our clients discover innovative solutions using intelligent construction practices and sustainable long-term solutions. Our collaborative approach crosses multiple disciplines and building construction methods. Working closely with architects and other consultants we coordinate and manage the project according to your vision. Everyone involved with the design and execution is committed to making sure the project considers zoning requirements, environmental impact, scheduling, budgeting, construction-site safety while minimizing the inconvenience to the public caused by any large-scale building construction. We use progressive building methods to make your idea a reality from "concept to completion."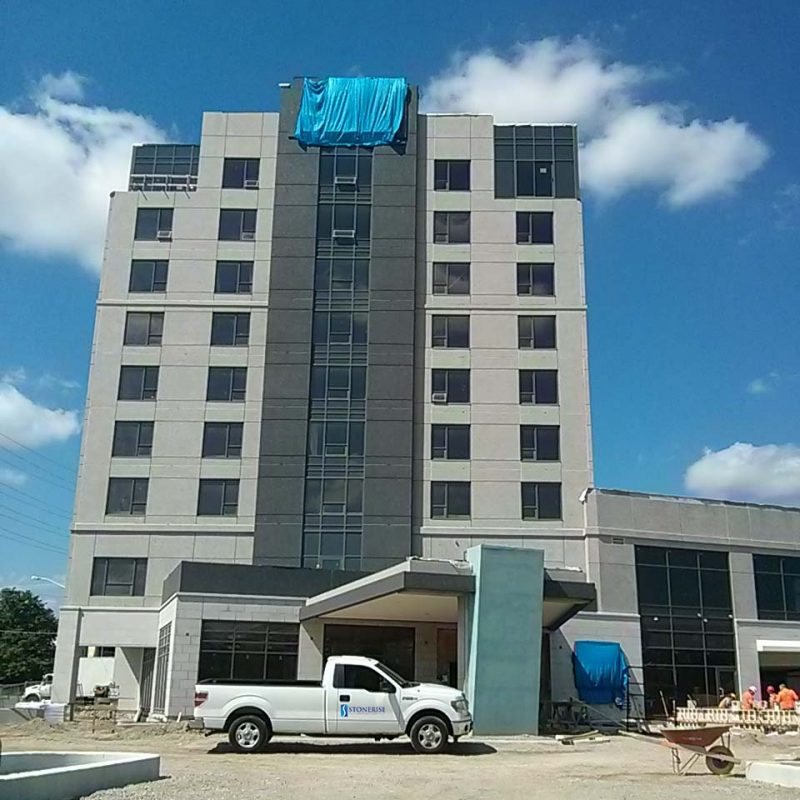 We are a full-service construction company capable of taking on any project, large or small, in the commercial, industrial or residential sectors. In today's increasingly challenging construction market, we can tailor our construction methods to meet each client's individual needs and deliver projects on time and within the scope of the project.
Stonerise Construction has earned a reputation for integrity, quality, service and attention to detail for construction services in Southwestern Ontario. The strong relationships we have forged over the years and our personalized approach to client service is reflected in our outstanding results. We offer the essential skills and expertise you need from a construction company.